Every Sunday, from 09/09/2018 to 12/16/2018, 7:30 PM - 9:30 PM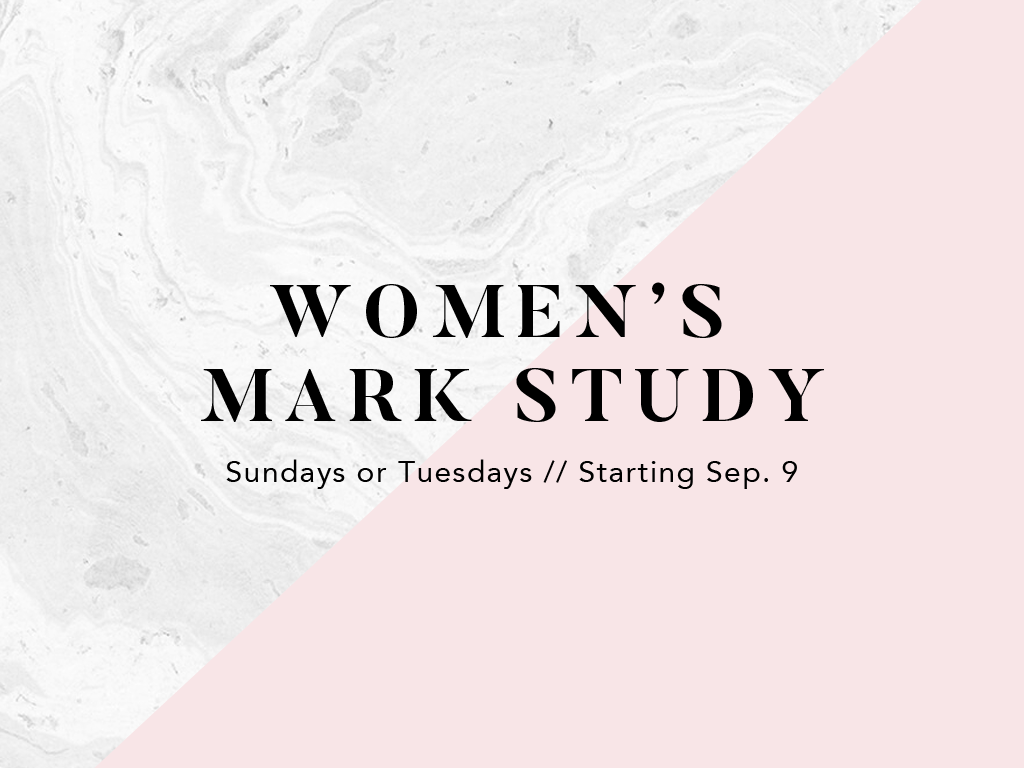 All women are invited to a study through the gospel of Mark at two different times this fall. Pick the time that is most convenient for you:
Tuesday mornings from 10am-12pm at Lake Osborne Presbyterian Church. Childcare through age 5. Starting, September 11.
Sunday evenings from 7:30–9:30 p.m. at the home of Alex Geesey. No childcare. Starting, September 9.
To sign up or ask questions call Alex Geesey at 561-909-7260 or email her at .