TPC Blog
Pastoral Search Update 1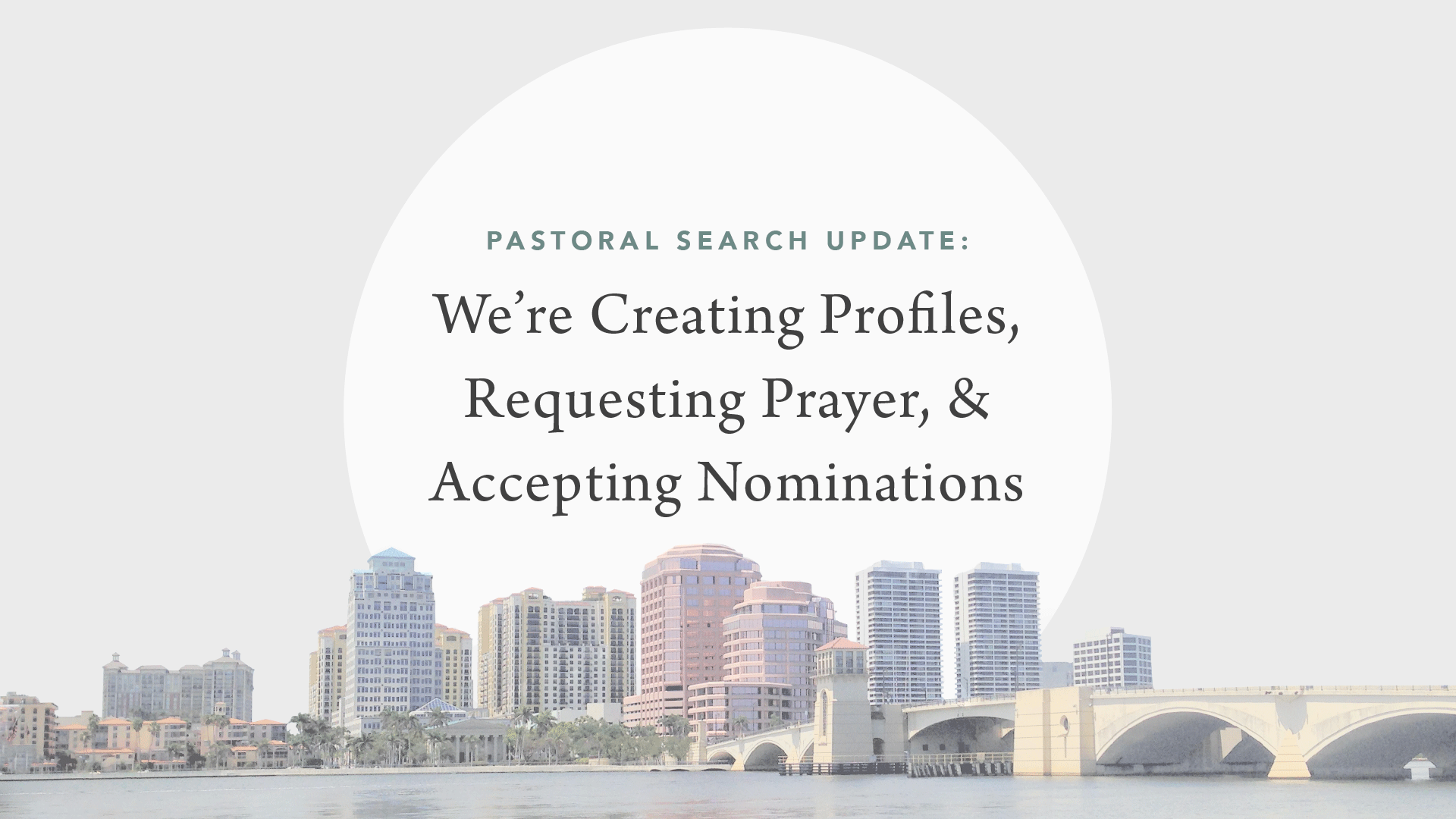 Greetings Truth Point Church,

We are grateful for the encouragement we have received from you all, and we ask that you persistently pray for us and for our next pastor, especially during this search process.

We are committed to making consistent and regular updates to our church family. We will provide an update once a month during announcements on Sunday morning and a written update will also be posted on the website and made available monthly. The members of the PSC highly value keeping Truth Point as informed as possible throughout this process so that we all can be intentional in praying for the work of the committee and the next pastor for Truth Point Church.
This Month's Work:
The phases of Truth Point's pastoral search process can be viewed in detail at the Pastor Search Process page on Truth Point's website. The PSC is currently in "Phase 2: Preparation". The committee has met with our consultant from the pastoral search firm, we have elected the committee officers, and established a weekly meeting schedule. Currently, the PSC is primarily focused on the creation of the "Pastor Profile" and "Church Profile". These detailed documents will assist us in determining if a pastoral candidate may a good fit for TPC and if TPC is a good fit for the candidate. Once these documents are completed, they will be made available on the website and in print. The PSC will then begin collecting and evaluating pastoral candidates recommended by the search firm.
Prayer for the Pastoral Search:
We ask that you would join us in prayer throughout this pastoral search
process. The committee is working to make a weekly prayer guide available digitally and in print to you so that we can be unified in our prayer each week. You will be notified when the guide is available to you.
Candidate Submissions:
If you would like to submit a pastoral candidate for consideration by the
committee, a Pastor Nomination Form can be found at truthpoint.org/pastorsearch.

Thank you for your continued prayer as we seek the next lead pastor for
Truth Point Church!

Trusting in His care,
The Pastoral Search Committee